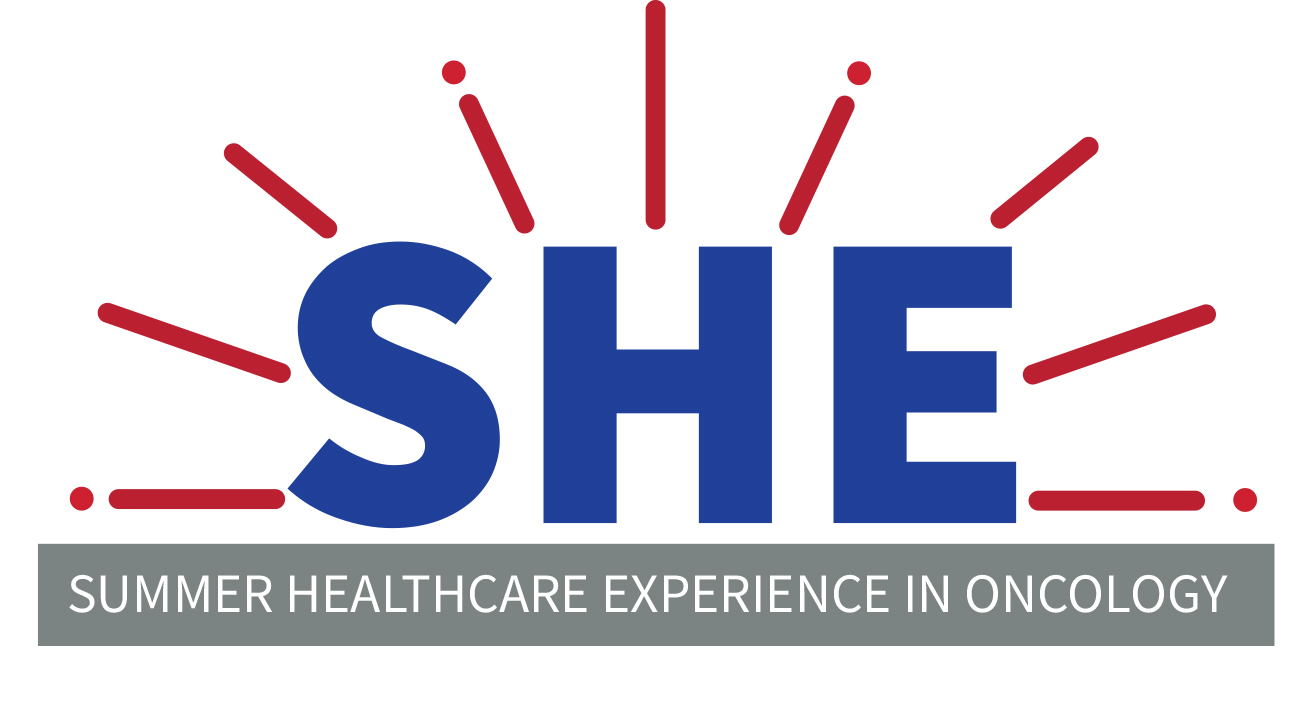 Summer Healthcare Experience (SHE) in Oncology
Through support from the American Cancer Society (ACS), the Summer Healthcare Experience (SHE) in Oncology at Vanderbilt-Ingram Cancer Center (VICC) aims to increase the participation of women in biomedical fields, especially cancer research and medicine, by empowering high school students within VICC's catchment area who identify as female with experiences, activities, and discussions that introduce them to the incredible breadth of career and leadership opportunities in the field of oncology.
Additionally, SHE seeks to promote historically marginalized groups, including young women who are a racial or ethnic minority, low-income, first-generation college-bound, and/or living with a disability. The SHE program provides a virtual, multi-institutional experience for young women in high school interested in science and medicine. The program includes a series of virtual workshops, panels, and hands-on research activities, including science research kits that will be sent directly to the participants' homes. Programming is delivered in part through a partnership with eCLOSE Institute.
About the Program
"My thoughts didn't shift but they were strengthened, because I saw women of color, who faced adversity, achieve their goals. I've always wanted to go into the medical field and hearing them speak made me even more excited about pursuing it."

-Cathalene, 2022 SHE Participant and Future Scientist
"I've strengthened my passion for becoming a physician who not only treats their patients' physical bodies but also their mental health. After listening to how certain doctors treat cancer patients, I've become motivated to become a doctor who listens to their patients."

-Lisa, 2022 SHE Participant and Future Physician
"Meeting really great people. I will be staying in touch with the new friends I've made!"

-Zofia, 2022 SHE Participant
"I want to thank everyone for this program because I was able to grow and learn from this. It was inspiring seeing women in this field explaining the various pathways to someone who is interested in cancer. This information was crucial for me because I am a first-generation college student."

-Blanca, 2022 SHE Participant