Meet the
Research Advocates
Research advocates at Vanderbilt-Ingram Cancer Center support our research efforts in many ways and for many reasons. Our advocates are cancer survivors, caregivers, and community members who are committed to making a difference.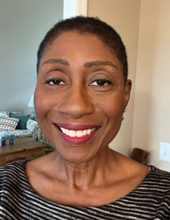 After a routine mammogram in June 2019, Carolyn was very surprised to learn that she had HR positive/HER2- breast cancer in her right breast. She shared her diagnosis with her boss and was encouraged to get a second opinion. While her diagnosis remained the same during that second opinion, she found a care team at VICC that she felt very comfortable with and was encouraged by that. As a Black woman, Carolyn recognizes the importance of having a diverse patient population in cancer research and hopes that her contributions and advocacy can advance treatment options, especially for Black women.
Carolyn underwent surgery, chemotherapy, and radiation and has been cancer free since 2020.